75 King William Street, London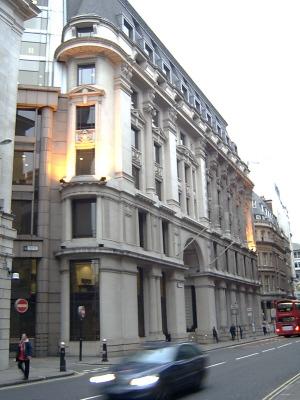 This building in King William Street is a modern building behind a retained façade. Unfortunately the air conditioning system was found to be insufficient to meet the demands of the tenants.
An extensive upgrade of the cooling system was required while the tenants were still in occupation. Hurst Peirce + Malcolm LLP were asked to provide structural engineering advice on how to support a substantial increase in plant on the roof. In particular we were asked to design the support for four new chillers and associated equipment weighing 35,000kg.
We were instructed by the building owners, DEGI a German open Trust Fund, to design a support system which would cause the least disruption to the tenants and in particular the occupier of the top floor. The tenants were particularly sensitive to disturbance by building work.
The roof is of lightweight construction so a separate steel grillage was required set above roof level to allow services to reach the underside of the units and permit future maintenance of the roof coverings.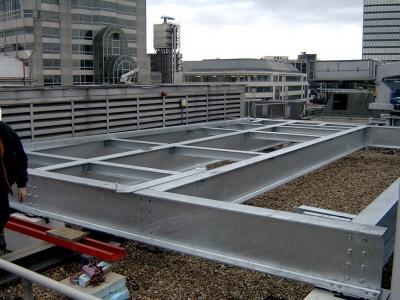 To minimise the possible disruption to the tenants, the platform supports were positioned over the existing columns. This method avoided loading the roof beams, which might have caused movement in the structure and allowed us to connect stools to the tops of the columns without the need to gain entry to the ceiling void in the office below..
An enclosed service riser was also created up the side of the light well.
The project managers were ATIS Real Weatheralls.