Euston House, Eversholt Street, NW1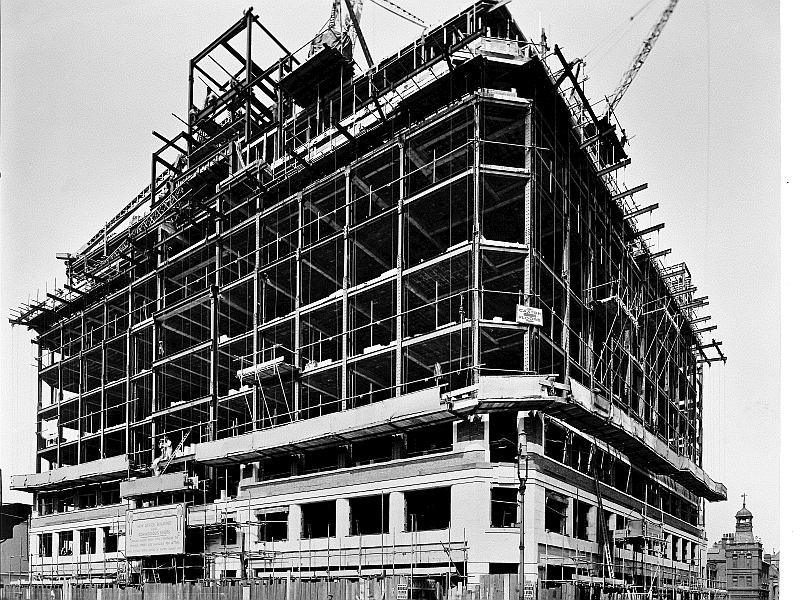 Hurst Peirce + Malcolm LLP were engineers for Euston House built by London Midland and Scottish Railways in the 1930s. It was �fast track� construction of its time with just 11 months elapsing between site possession and occupation during which time 150,000 square feet of office was constructed and fitted out.
In 1998, the building underwent a major refurbishment where we provided the structural design as part of a design and build contract. We had the advantage that we held the original structural drawings in our archives so were able to save the cost of a considerable amount of exploratory work which would otherwise have been necessary. The scope of the structural work was as follows:
New fireman�s lift and dumb waiter lifts.
New service risers and internal alterations.
Roof plant support and enclosures.
Fa�ade repairs due to corrosion of steelwork.
Fast track construction is not a modern invention. However, it requires careful planning and a will to succeed. The above photograph shows the stone and brick cladding being erected from a hanging scaffold while the steel frame is still being constructed at roof level.