Structural Appraisals
We routinely carry out structural appraisals of buildings of all types on behalf of owners, tenants and funds.
When a property changes hands it is important to all parties to know that the asset value is correct and that there are no 'risks' associated with the structure which might lead to unplanned expense.
Hurst Peirce + Malcolm LLP will inspect the building, review any relevant documents and drawings and prepare a report outlining the risks associated with the structure of the building.
Our experience of most forms of building construction also means that we can often advise clients verbally on what are the likely problems of a building of a particular age and construction. We are happy to give this preliminary advice free of charge.
Olympia
The appraisal of all the buildings and structures at Olympia and Earls Court was carried out as part of the demerger of the exhibition centres from P & O in 1999. The reports were included in the data package set up for the benefit of all potential purchasers.
Fire Station
The appraisal of the London Fire Brigade Headquarters on the Albert Embankment included establishing the condition of 1930's buildings and options for future development such as where another storey could be added to the building. The complex includes 9,000 sq.m.(approx.) of office accommodation, Lambeth fire station, a drill tower and the fire and emergency planning department.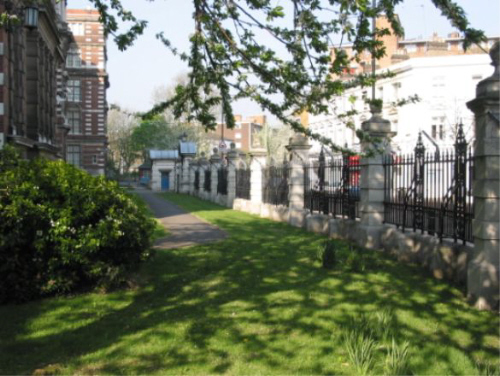 Blythe House
Blythe House was built in 1900 as a purpose built office for the National Savings Bank run by the Post Office. The floor space extends to some 27,000 sq.m. plus many ancillary buildings. It is now occupied by the Victoria and Albert Museum, the Science Museum and the British Museum who required an assessment of the remaining life of the building and a structural maintenance plan.