Car Dealerships - VW and Audi Garages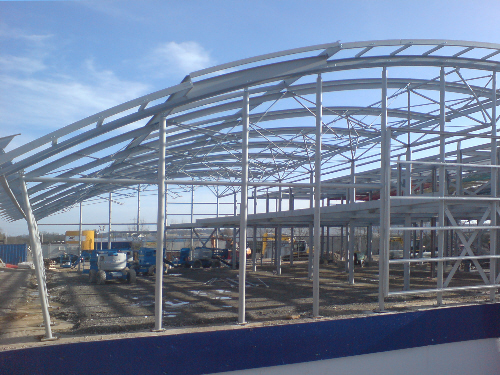 HPM have provided Civil and Structural engineering advice to the Volkswagen Audi Group on several new dealerships in the South of England since 2005.
VAG have been keen to develop contemporary feature structures for their showrooms resulting in this light weight and aesthetically pleasing roof structure for the showroom. Such advanced structures require the use of 3D modelling software to analyse their preformance and require close co-operation with the Architect to develop the optimum design. More traditional portal frame construction was used for the back of house and workshop areas.
Our services include full design of :-
Foundations
Superstructure
External Works
Below Ground Drainage