BROWN HART GARDENS Public Space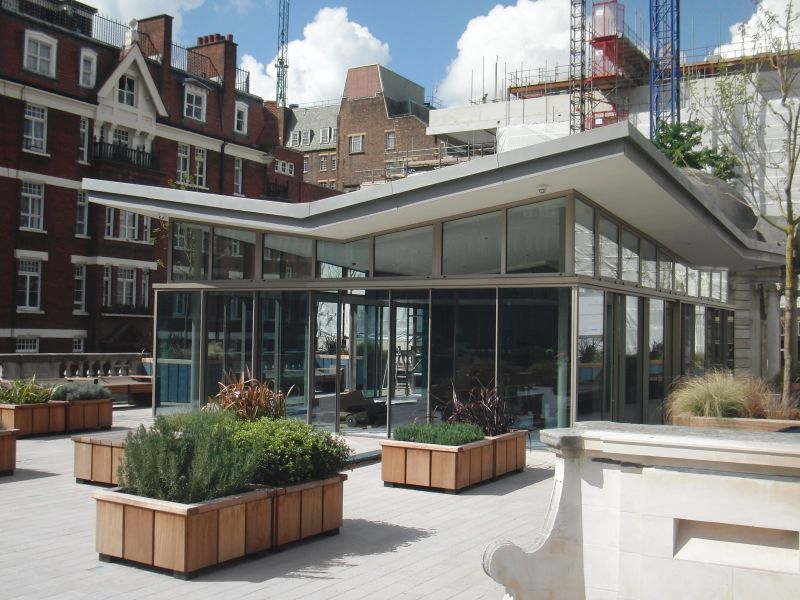 Early Edwardian electricity generating station in a semi-basement form, which replaced public gardens with a raised terrace deck. It was converted into a transformer station in the 1930's. Largely derelict deck converted into public garden with café bar. Lightweight structure to café with innovative heating via external glazing panels.
Awarded 'Best New Public Space' at London Planning Awards 2013/14.