Somerset House
Quadrennial Survey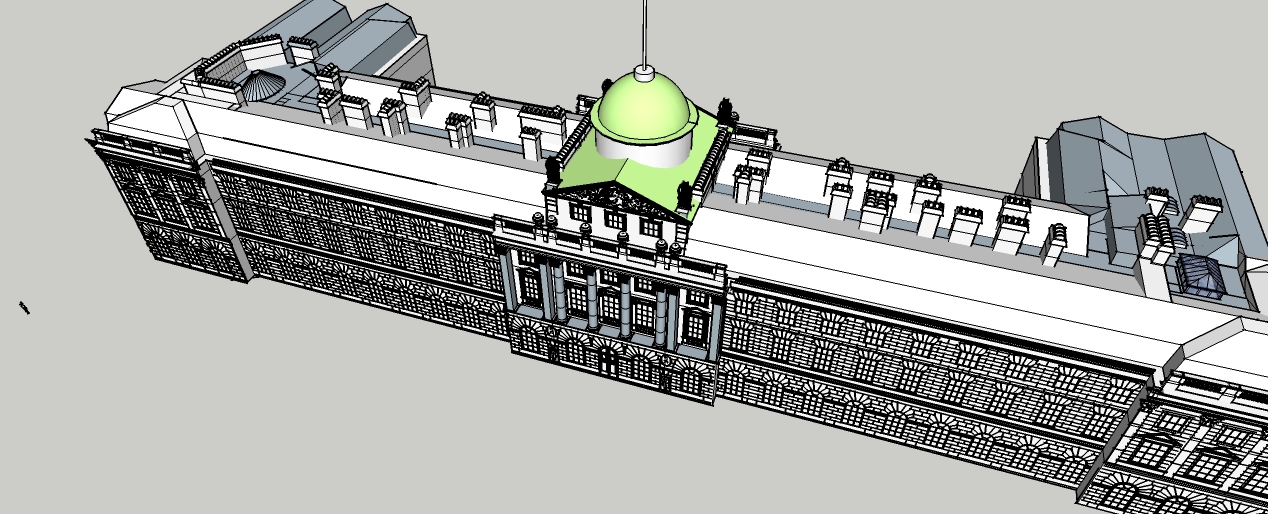 In 2010, Hurst Peirce + Malcolm undertook a quadrennial survey of the external fabric of Somerset House on behalf of the Somerset House Trust. This involved detailed inspections of all the elevations and roof scape and recording all visible defects. It took place over a period of weeks. The results were presented in electronic spreadsheet format hyperlinked to the photographs and to a 3D model to show the location of the defect.
Cantilever Staircase Survey

Also in 2010, we were commisioned to survey the cantilver staircases which have been in constant use for over 200 years and had undergone many repairs in the past.
Understanding the structural principles of cantilever staircases is fundamental to assessing the defects and not over-reacting. We built a 50th scale model of several flights to determine how loads are transferred down the flight and around the winders.
New West Wing
In 2013 we were appointed as consultants for alterations to the New West WIng to make the ground floor more accessible to the general public requiring new openings in walls, access ramps and lifts.